UNTERNEHMEN
/
Das machen wir
/
Rundumversorger
COMPANY
/
What we do
/
all-round supplier
CRONIMET als Rundumversorger
CRONIMET as all-round supplier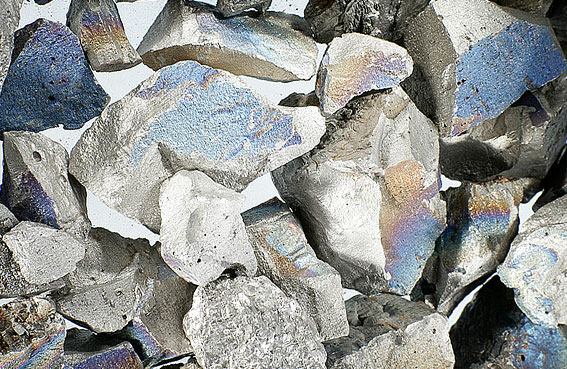 Ressourceneffizienz wird bei uns großgeschrieben. So produzieren wir z. B. Ferro-Titan 70 aus Titanschrott. Für die Kunden von CRONIMET ist dies ein weiterer Schritt zu noch mehr Versorgungssicherheit.
Durch den Verbund zur CRONIMET Mining AG können wir als Rundumversorger auf ein breites Materialspektrum zurückgreifen und sie sowohl mit Sekundär- als auch mit Primärrohstoffen versorgen. Einen Überblick über unsere Primärrohstoffe finden Sie in unserem Materialspektrum!
Weitere Informationen zur CRONIMET Mining und ihr Portfolio finden sie unter www.cronimet-mining.com.
Resource efficiency is a top priority for us. For example, we produce Ferro-Titan 70 from titanium scrap. For CRONIMET's customers, this is a further step towards even greater supply security.
Thanks to the alliance with CRONIMET Mining AG, we have access to a wide range of materials and can supply you with both secondary and primary raw materials. You can find an overview of our primary raw materials in our material spectrum!
Further information about CRONIMET Mining and its portfolio can be found at www.cronimet-mining.com.