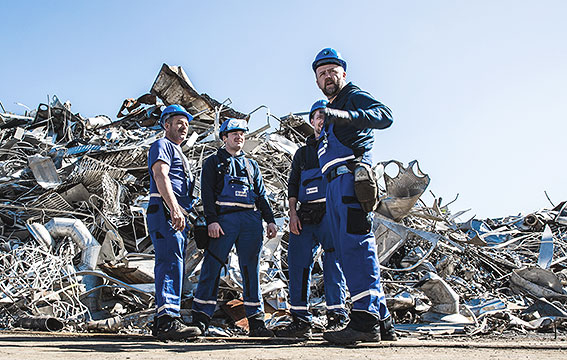 Wir sind ein junges, organisch gewachsenes und internationales Familienunternehmen, welches in Karlsruhe beheimatet und in der Welt zu Hause ist. Auf vier Kontinenten, an über 60 Standorten und mit unseren 1.700 Mitarbeitern haben wir uns an die Weltspitze im Bereich der Edelstahlrohstoffe und Recycling gesetzt. Die Chancen dieses dynamischen Marktumfelds nutzen wir kontinuierlich, um für unsere Kunden die Nummer 1 zu sein.
Mit CRONIMET als Arbeitgeber können Sie an dieser Entwicklung aktiv teilhaben und aktiv dazu beitragen, dass wir unsere Erfolgsgeschichte fortsetzen. Trotz der globalen Konzernstrukturen ist uns ein familiäres Arbeitsklima besonders wichtig. Wir behandeln andere stets so, wie wir auch selbst behandelt werden möchten und wir legen viel Wert auf eine offene und interaktive Kommunikation. Wenn Sie Spaß an der Arbeit in vielfältigen Teams haben, sind Sie bei uns an der richtigen Adresse!
We are a young, organically grown, and international family business based in Karlsruhe and at home all over the world. On four continents, at over 60 locations, and with our 1,700 employees, we are a world leader in stainless steel raw materials and recycling. We continuously take advantage of the opportunities offered by this dynamic market environment to be the number one for our customers.
With CRONIMET as an employer you can actively participate in this development and contribute to the continuation of our success story. Despite the global structure of the Group, a familiar working atmosphere is particularly important to us. We always treat others as we would like to be treated. We also attach great importance to open and interactive communication. If you enjoy working in a variety of teams, you've come to the right place!